Congrats to the Jr High Wrestling Team for placing 4th @ the Line Mountain Jr High Invitational 1st: 108- I. Schickley; 155- C. Conrad; 190- E. Savage 2nd: 80- J. Taucher 3rd:145- D. Marsh 6th: 87- J. Smith; 115- N. Savage; 130- B. Klinger; 250- T. Witmer 7th: 122- B. Midile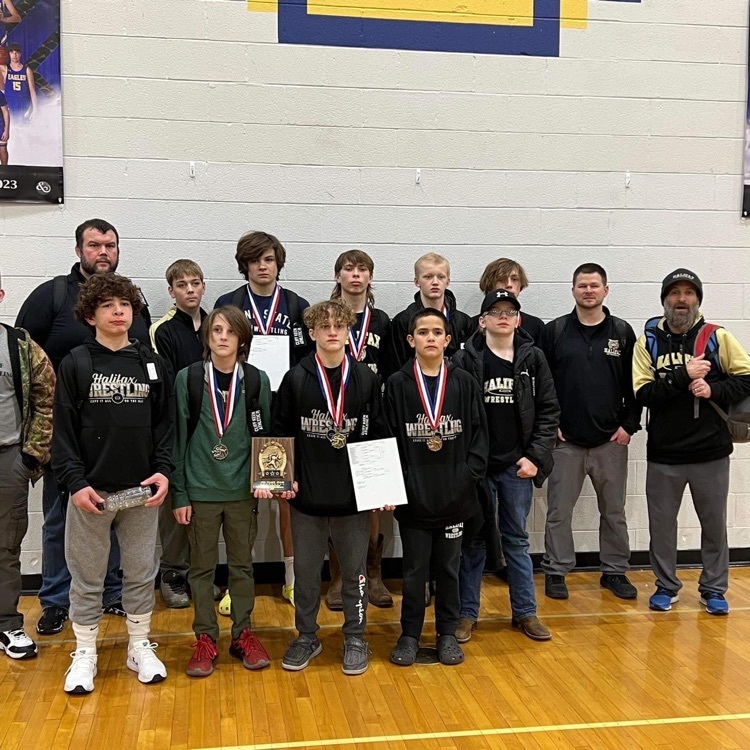 Some of our Halifax HS students were selected to represent our school at Lebanon Valley College's 2023 Honors Band Festival. They join 20 other high schools in participating in this event which will result in a free public concert tomorrow, 1/21 at 7pm in Lutz Hall in the Blair Music Center at LVC. Please consider coming out to support them tomorrow night!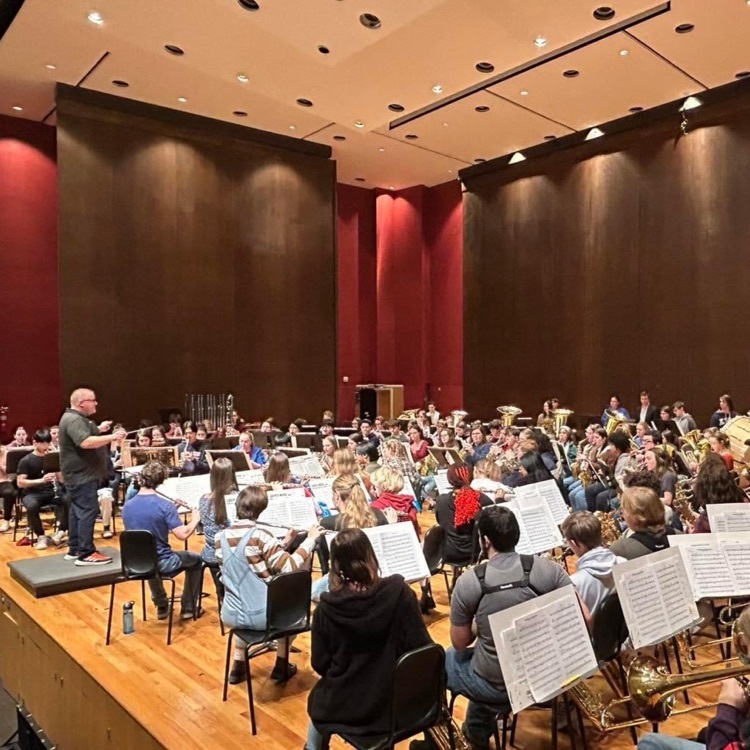 Thank you to Novinger's Inc. and K Novinger Jewelry for donating sound panels and supplies for our new and improved school recording studio! Students use the studio as part of our Intro to Music Production classes, and will be able to do even more now in our upgraded space!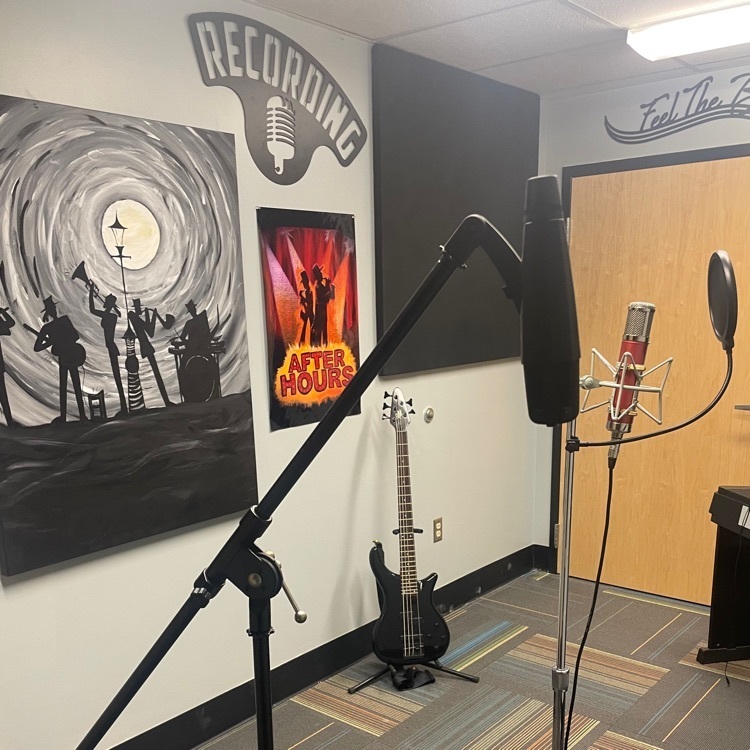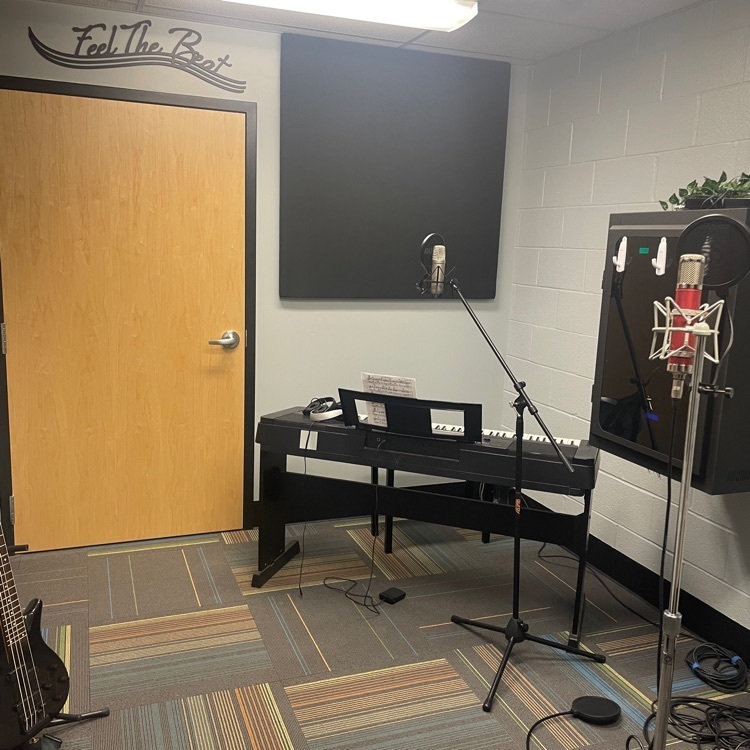 Congratulations to Halifax Jr High Wrestling Team on their 3rd place finish at the Noth Schuylkill Jr High Wrestling Tournament. Champions: 101- I. Schickley 155- C. Conrad 190- E. Savage 2nd Place: 115- N. Savage 4th Place: 80- J. Taucher 250- T. Witmer 6th Place: 87- J. Smith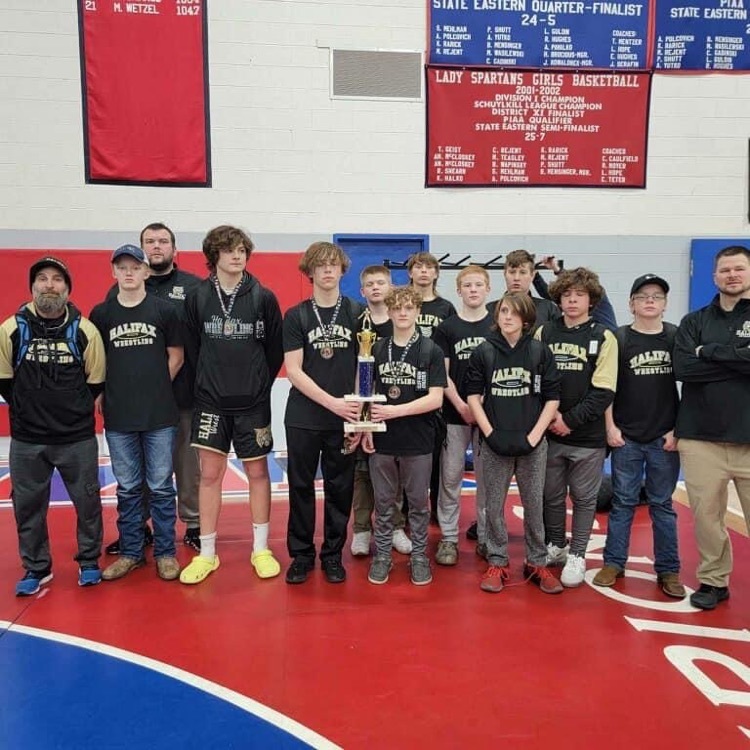 Last evening, Middle and High School Band students were locked in overnight to participate in the first ever HFX Rehearse-a-Thon! Students raised over $7,200 to benefit the band program, and spent the night having fun and learning music for their Rehearse-a-Thoncert this morning!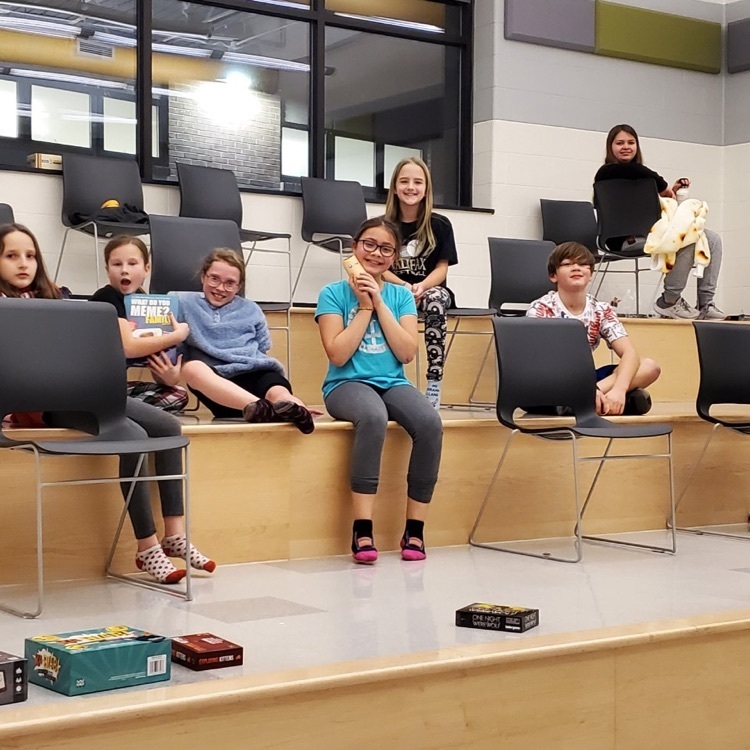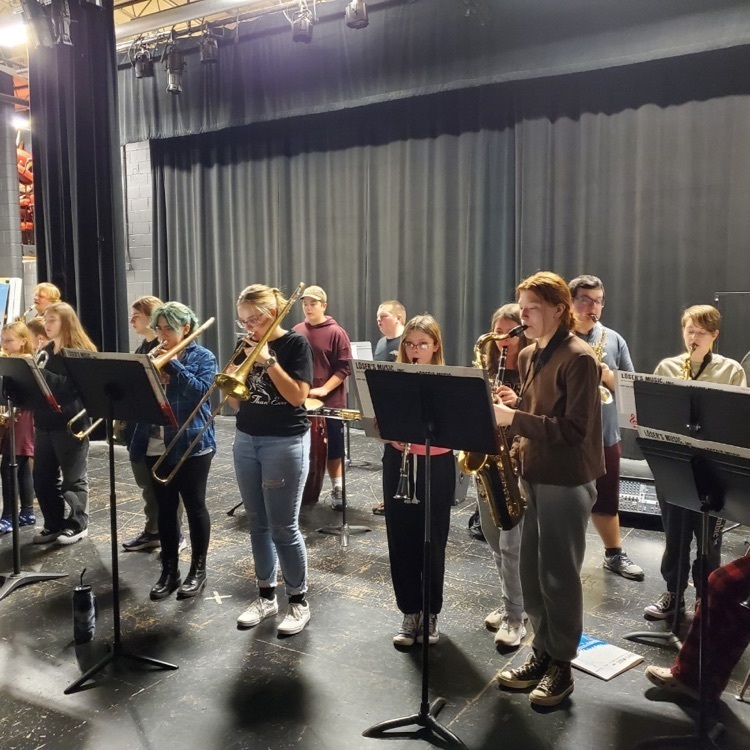 Congratulations to Grant Rhoades (9th), Hayden Rhoades (11th), and Lily Cusick (8th) on their successful auditions into the Dauphin County High School and Middle School Honors Bands. Come support them at their County Band concert at Middletown HS on Saturday, February 18th!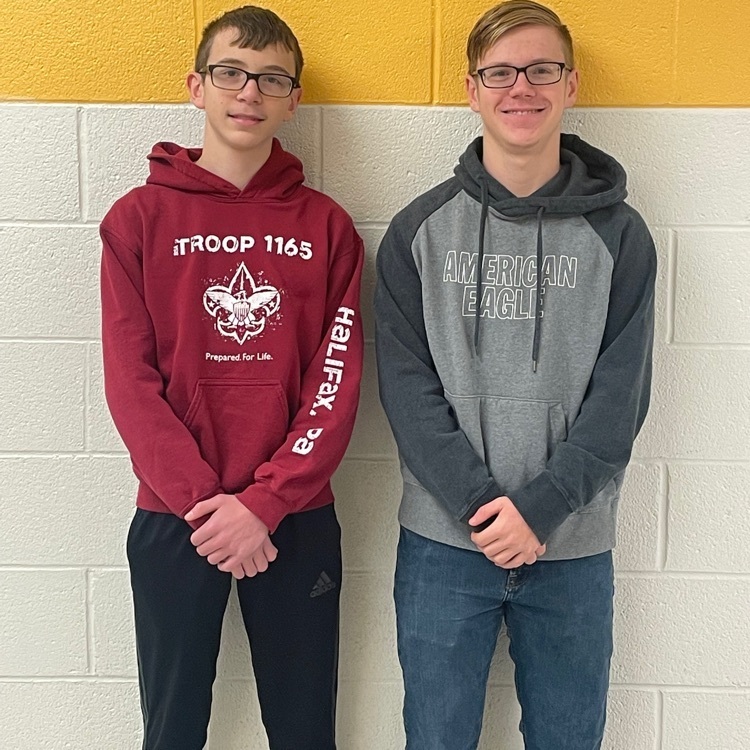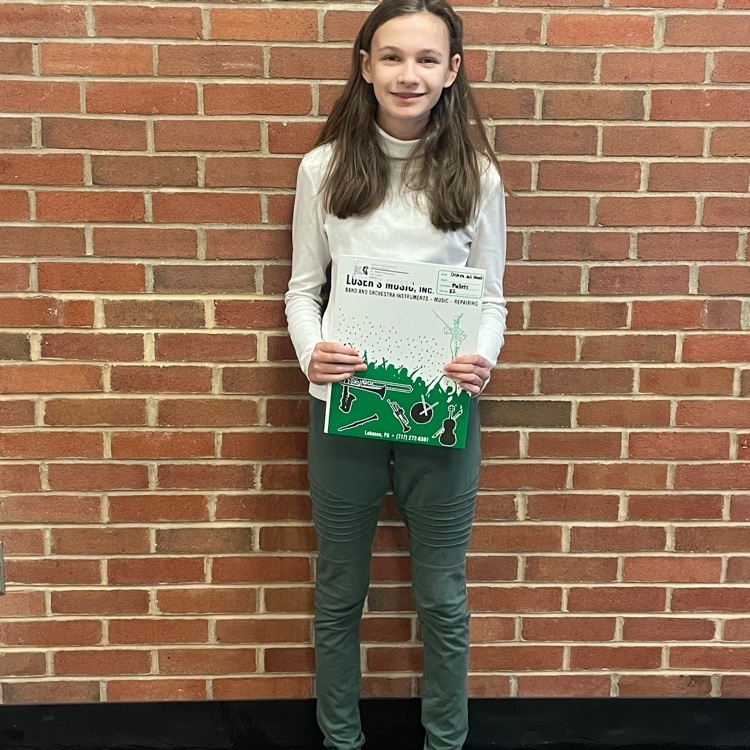 The Halifax High School Band & MS/HS Jazz Band performed a lunchtime holiday concert in the East Wing Rotunda of the State Capitol building in Harrisburg today. You can listen to them perform again at their upcoming Winter Concert on Thursday, January 5th at 6:00 and 7:00pm!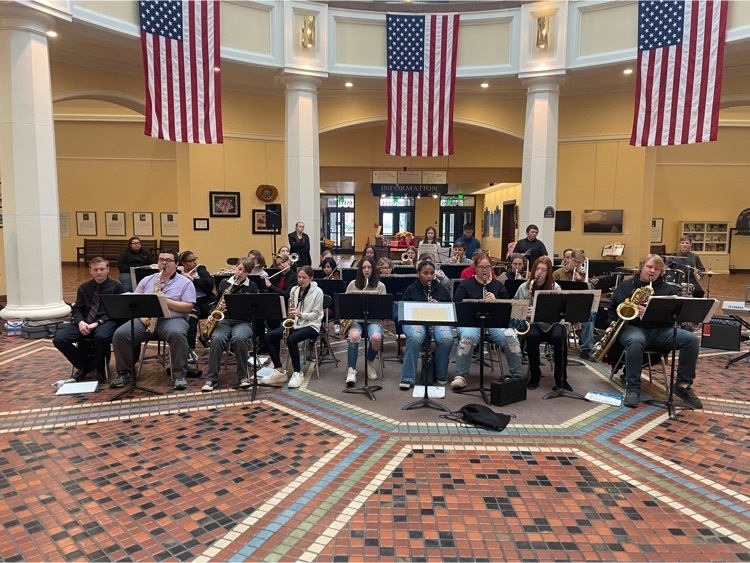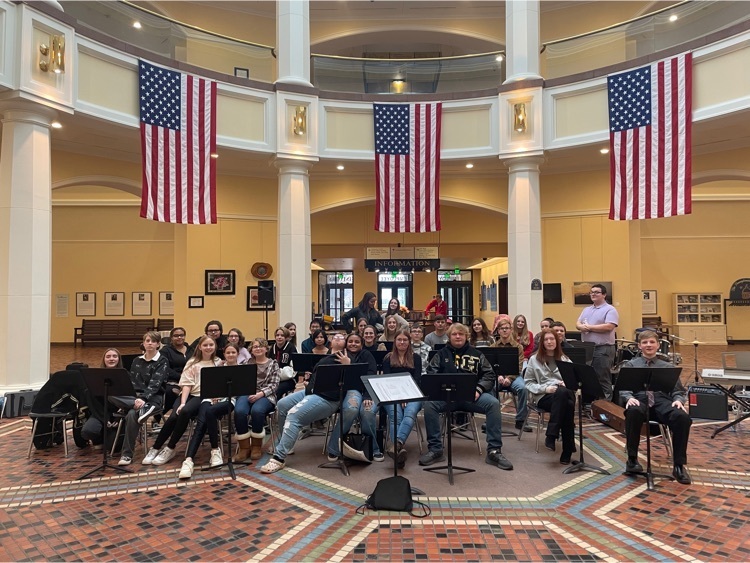 Halifax Football was awarded the Mid Penn Conference Liberty Division Sportsmanship Award as voted on by the Athletic Directors! Congratulations to the team!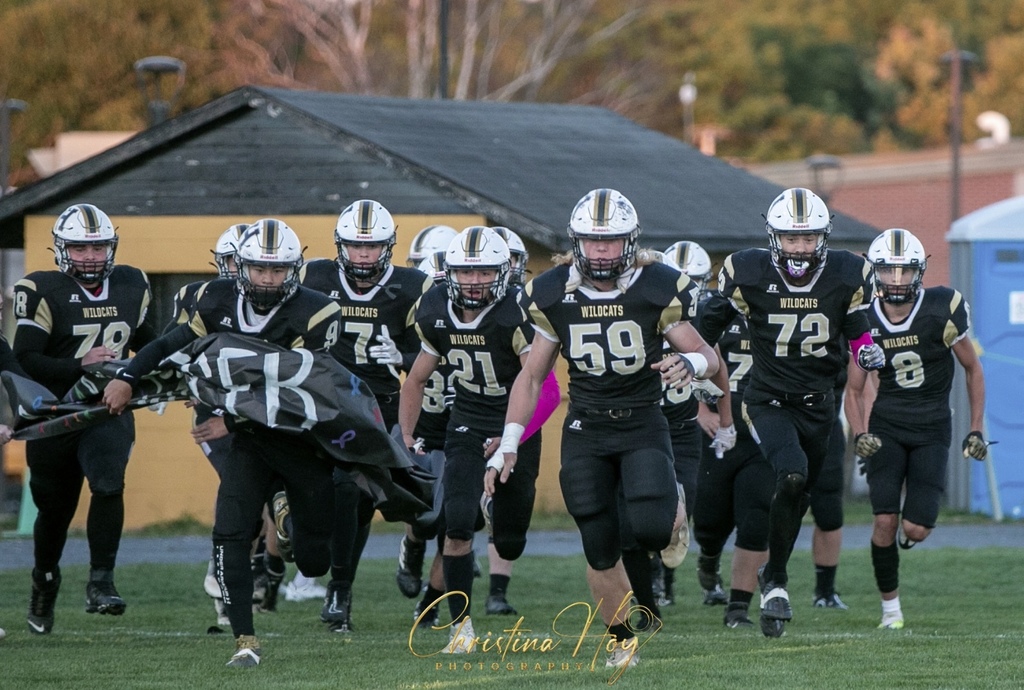 The Marching Wildcats SHINE at the Gratz Fair!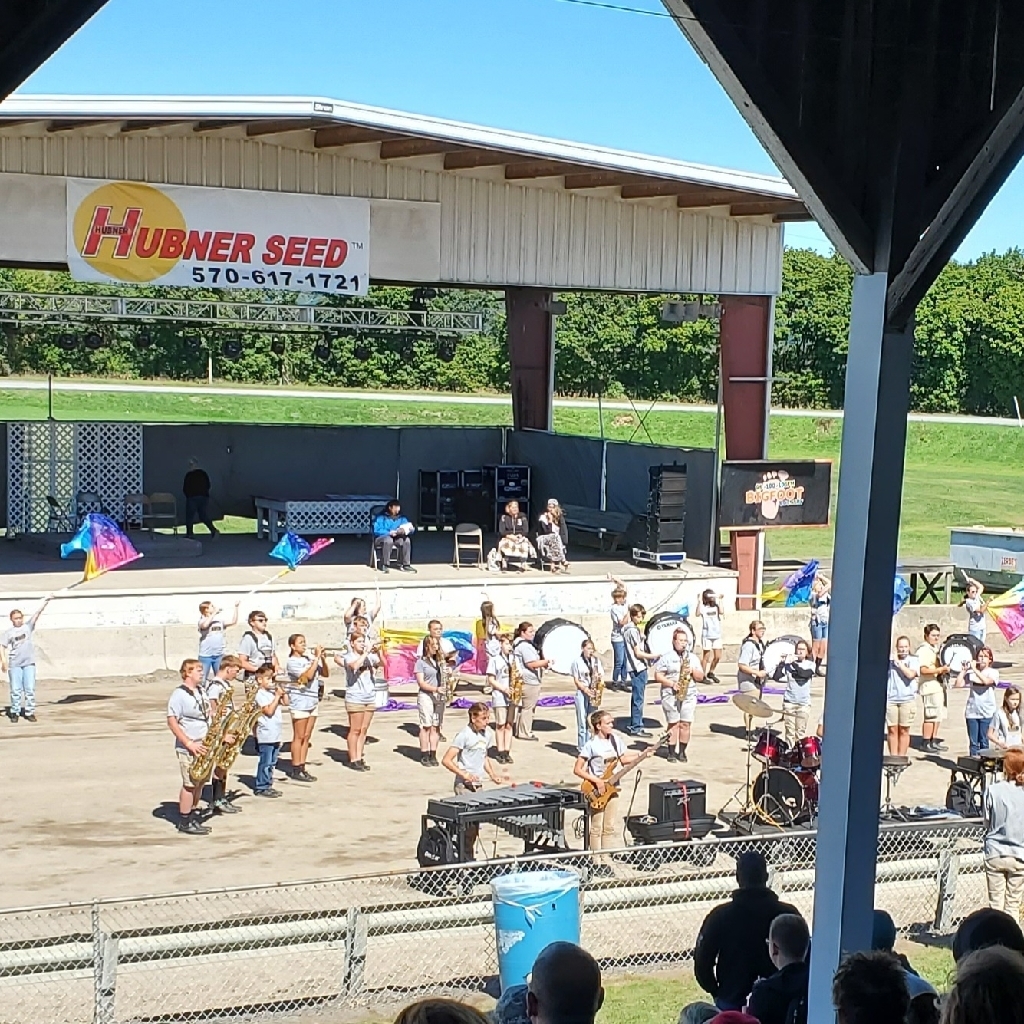 Congratulations to the Halifax Wildcat Marching Band on their 4th place finish at the Donegal High School marching band competition yesterday! They were also given the "High Percussion" award for presenting the best drumline and front ensemble out of all six bands!